Free Jewellery Business Masterclass by Vishwa Modi
Turn Your Craft & Arts Passion into a Lucrative Jewellery Business
A golden chance

to get complete training on starting a jewellery business and

get all your questions answered!
Enter your details below to register your seat for free masterclass
Masterclass Starts On 9 Dec, Saturday (2:00 PM)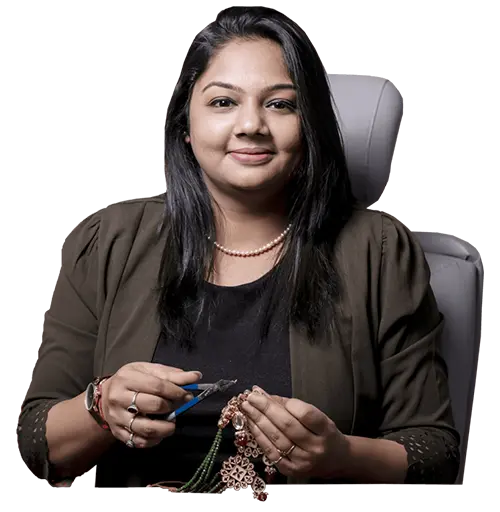 Vishwa Modi


(Jewellery Business Coach)
On a mission to help 10 Lakh Ladies to Start Jewellery Business and become financially independent
328 Reviews With a 4.9 Star rating on TrustPilot.
Ready to start your jewellery business?
Do you want to become financially independent by starting your own jewellery-making business?
But, you don't have any guidance in this industry and are confused about where to start and become successful?
Do you have so many doubts about jewellery business and want an experienced person to guide you?
You are at the right place!
I believe the Universe led you to this page for a reason.
This FREE MASTERCLASS is designed for ladies just like you to understand the jewellery business industry and get started!
Here's what you will learn inside the masterclass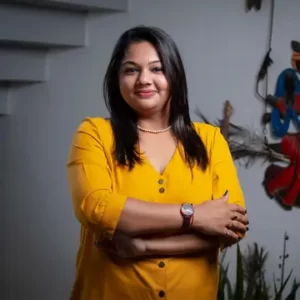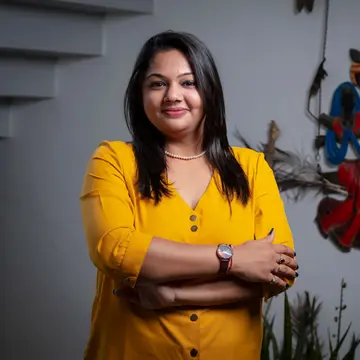 #1 Is jewellery-making business the right idea for you?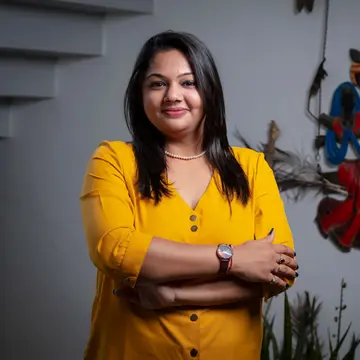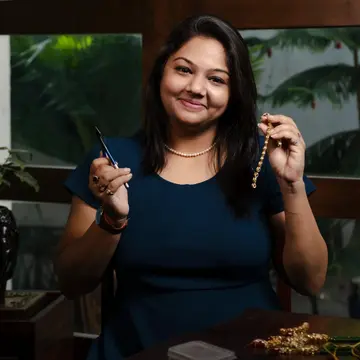 #2 How much can you earn from jewellery-making business?
#3 Secret tip to get a lot of orders
Get access to Vishwa's Live training on jewellery business for free and start your journey!
What ladies like you say!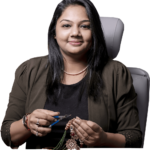 Jewellery Business Coach
Mentored over 1900 ladies to start their own jewellery business
Thank you for visiting this page.
I strongly believe there is a reason behind everything and you are here today because a transformation is about to happen in your life.
In any case, I am truly happy to see you here.
I know how excited and nervous you are about starting your own jewellery-making business. You are thinking about how to get orders, how to start, whether it will work out for you, etc.
I understand your feelings because I was in the same place a few years back.
It was in April 2016

when my husband came home from the office and said – "I am not going to the job from tomorrow" I asked him what happened.
He told me that he is fired due to office politics.
I was pregnant at that time and looked into his eyes and said "Pritesh… what we are going to do about this baby". (he was speechless)
This is the exact moment I realized I need to be financially independent, support my family and give my baby a beautiful, comfortable life.
All my prayers were answered when this excellent business idea struck us.
Yes, I am talking about the jewellery-making business.
At seven months pregnant, I started my jewellery-making business and haven't looked back ever since!
I was able to make 700+ resellers after starting from scratch and was making money more than the full-time job I went for.
In January 2018, I gifted a car to my husband from my own earnings and what else could be the happiest moment of my life?
From my story, I want you to realize that jewellery-making business has the power to boost your confidence, achieve financial independence and change your life completely.
If I can start a business at seven months of pregnancy and become successful, I am sure you can too!
I am conducting this FREE Masterclass to help as many ladies as possible to start a jewellery making business with no learning investment.
You will learn so much about the industry and how you can start your own business!
I invite you to book your seat for free by clicking the button below.
See you inside the Masterclass,
Vishwa
Vishwa Modi © 2022 | Privacy Policy

This site is not a part of the Facebook website / Google Ads / Facebook Inc / Google Inc. Additionally, This site is NOT endorsed by Facebook / Google in any way. FACEBOOK is a trademark of FACEBOOK, Inc. Google Ads is a Trademark of Google Inc.